Every one of us has fantasized roaming untamed and free into the wild atleast once. The whole feeling of travelling in a jungle is entirely soothing to the heart and it captures many moments in one single thought – the chirping of birds, greenery everywhere, free water streams, wild animals and the list is endless. Today in the age of urbanization there are not many wildlife places left on this planet. You have to plan a special trip far away to enjoy wildlife such as a luxury safari trip to Botswana, Tanzania, Kenya or any other country. So if you too are planning to go for a safari travel trip to any of the wildlife destinations of the world this article will help you packing your safari essentials. When you go for Safari you can't pack your bags like other ordinary trips because a wildlife excursion is a whole different experience all together.
So here are some of the must have things in your bag when you go for a luxury safari travel trip.
Contact Lenses and Eye Drops
Now you might be wondering that your vision is completely fine then why do you need contact lenses and eye drops. But the thing is that when you go for a safari the atmosphere there is not like your daily routine, you travel places where your eyes are exposed to sunlight and a lot of unusual dust and dirt. Even though you are wearing sunglasses or shades there are chances that your eyes can get attacked by dirt or any other harmful particles. Also in most of the safari parks and wildlife destination there is a lot of humidity that can make your eyes uncomfortable so it would be better if you also take along moisturizing eye drops with you.
Extra Camera Batteries and Memory Cards
Now you don't go for a Safari every other day and once you go you want to capture all the moments there. Now a single camera battery can't take you to the entire safari and you realize this thing once your battery is drained and your camera becomes useless. Most of the tourists forget taking extra camera batteries along with them only to repent later. So what you need to do is carry extra camera batteries and memory cards along with you so you don't miss any moment during your excursion.
Binoculars
Now everyone knows what binoculars are used for. When you go into the wild you do not expect animals to come to you and get spotted. A pair of binoculars is a boon in the jungle. An 8x or 10x pair of binoculars will easily do your task.  A good pair of binoculars can surely make a huge difference to your safari trip. More likely go for an expensive set of binoculars because you cannot miss any moment when you have come so far. A fine pair of binoculars can be a good friend to you into the wild. Make the most out of your safari travel and spot as many wildlife creatures as you can.
Shorts and T Shirts
Days in Safari are generally hot and humid. You can't wear those uncomfortable formal wears on a luxury safari trip. A pair of shorts and T Shirts can be quite handy and comfortable on a wildlife excursion. The comfort level this type of clothing provides will help you explore the jungle more freely. But please don't just depend upon shorts and T shirts there are some safari destinations where when the sets down the temperature drops to a great extent. So ask your travel operator about the weather there and include trackpants, scarves, gloves and other essentials too.
Comfortable Hiking and Walking Shoes

Going on a luxury safari trip means a lot of adventure and fun. You need to make sure you don't miss out on any fun just because of your footwear. So make sure you are carrying a comfortable pair of walking and hiking shoes along with you. Not only these walking shoes will help you move freely but the comfort level they provide will help you enjoy the wild even more. Go for expensive hiking and walking footwear so as you don't face any type of difficulty during your excursion. You can't depend upon cheap footwear that can trouble you anytime on the trip.
Swimwear
You might be thinking what is the use of swimwear on a Safari trip, is the trip not meant to enjoy the wildlife or is it a beach trip? But you are wrong here, every Safari lodge or resort has a swimming pool in it and you can't enter the pool in your shorts and T shirts. Also you can find some waterfalls and streams into the wild that you can stop by for a bath. So do not forget to carry a comfortable wear of swimwear with you when you are on a luxury wildlife excursion.
A Soft Light Weight Travel Bag and a Comfortable Handbag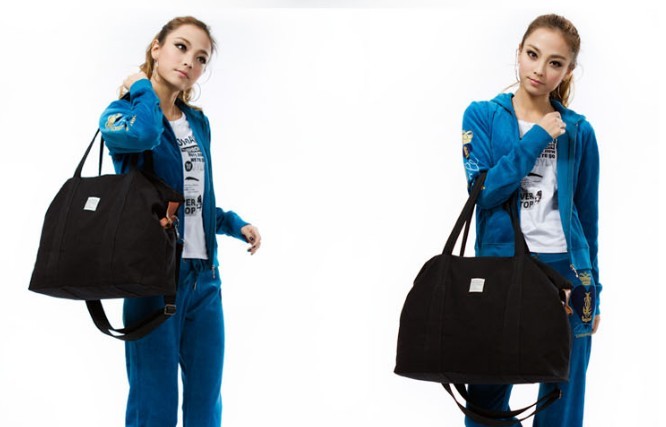 Most airlines do not allow baggage with more than 20-3o kgs weight, so you need to know beforehand what you need for your trip. Carry a simple handbag that can carry your essentials such as a wallet, sunglasses, medicines and other things. Also carry a soft and light weight travel bag that can accommodate your clothes, itineraries, spare cash, laptop, chargers and all other things. SO you need to pack wisely before you set out on your wild excursion. Some luxury travel operators provide transportation from private chartered aircraft and that could mean you can carry only 15 to 20 kgs baggage along with you.
So these were some of the must pack things on your luxury safari trip to Tanzania, Kenya, Botswana or any other African country. Not only these are many other safari essentials that you can consider taking along with you such as a pair or two sunglasses, prescribed medications, toiletries, a torch, a notepad, a ball men and many other essential things.
7,859 total views, 6 views today
7864 Total View
6 Total View Today