Traveling solo as a woman is not just an activity of excursion and a fun filled experience. Rather, it simply expands your horizons and makes you realize the importance of exploring life on your own and discovering your true self and how much you are capable of.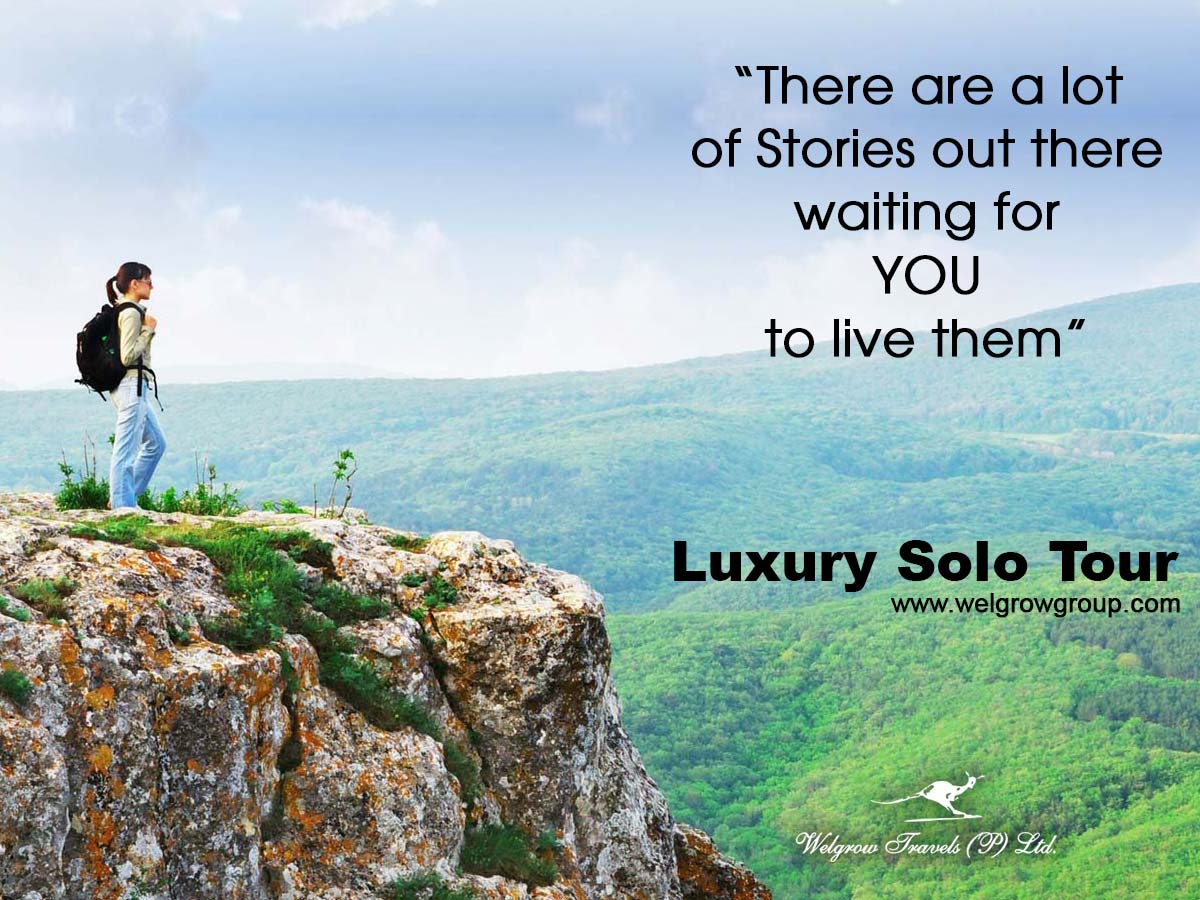 Gone are the days when women would have their inhibitions to deal with when it comes to travelling in women travel packages customized and planned by welgrow travel packages. Traveling is certainly among the most profound ways to expand one's horizons by learning the significance of exploration. By traveling, you are not only exploring the geographical beauties but you also let your mind be open to change. As a matter of fact, long-term research and studies conducted on the subject are proof enough to reassure that traveling alone for either gender expands the mind by stimulating parts of the brain responsible for our thinking abilities, independence and strengthening our intuition.
Intuition is a basic emotional instinct which is endowed to every woman, man. A woman's intuition is the hunch that they get when things are about to go terribly wrong.
Once you follow your intuition, you are likely to dodge a situation which would have wrecked you.  Not to mention the times when one doesn't follow their intuition, only to suffer the consequences of not having done so. When you travel alone, the hunch, the goosebumps your intuition, in general, is what you rely upon to make decisions that would save you from ending up in an unfavorable situation. This strengthens your bond with your own self and helps you understand right from wrong even in a culture that is unknown to you. Another thing that helps strengthen your intuition and sharpens your foresight is the sort of people you meet.
The biggest perk has to be the exposure to a completely different culture, mindset, traditional belief system, as well as a completely new language or way of communicating. More often than not, all of these things are much different than the land we call home. In many cases, the language barrier makes learning a new language a top priority for the solo traveler – which of course, has a plethora of benefits of its own. The culture, people, everything that you come across on your adventure will add to your awareness of the world around you and strengthen your relationship with your own self.
Hence, it is time you gave a serious thought to travelling solo via welgrow travels. For travelling is much about the embodiment of who you are as it is about fun and frolic.
1,050 total views, 9 views today
1050 Total View
9 Total View Today