A honeymoon is a magical phase that comes in every one's life. This is a golden period when two comes close to each other and get away from everything. Honeymoon a golden period of perfect bliss and harmony, where love blossoms for each other in a best way. If you are newly married and looking for honeymoon destination then choice 7 top honeymoon Destination in Italy and Let your romance and love for each other blossom. In your trip you will get superlative, services and we will take care of everything so that you only have to think about each other.
Italy is unquestionably known as one of the most romantic honeymoon destinations in the world. It offers diverse landscapes with picturesque view, rich history, perfect art and culture. If you talk about Honeymoon, surprising Italy has beat out France on many occasions. To make your feel happy and relaxing during your honeymoon period, we have come up with a list of top honeymoon destinations. These destinations are breathtakingly beautiful where you will simply relax and get lost in the warmth and passion of Italy's culture. Along with enjoy quality time with each other one can even enjoy food, wine art, extravagant life style.
1. Venice
The stunning beauty of Venice will inspire you as it is truly one of a kind and a seductively romantic place. Venice is a place, which everyone must visit once in their lifetime. Due to its attractive and magnificent beauty, it is often crowded but well worth visiting its beautiful bridges and scenic canals and buildings. While coming to Venice one will surely enjoy the picturesque waterways and historic architecture which are well connected to hundreds canals. Venice is an archipelago of 118 islands which are well divide with Grand Canal and then to small canals. Venice one of the most romantic cities in the world and after coming here you will enjoy the trip while taking gondola ride along with many canals. In Venice the couple will witness magnificent landmarks like Saint Mark's Square and Basilica, Doge's Palace and Rialto Bridge.
2. Rome
Take your spouse to a dream honeymoon destination Rome, which is important center for culture, power and religion. In Rome, there is scope to rediscover stunning cathedrals and Renaissance architectures which are of more than 2,500 years. Undoubtedly, Rome is a bustling city and enriched with uncover the Roman Empire's mysteries and ancient history, so while coming to this wonderful city you will sure like to enjoy your honeymoon. This is known to be an Eternal City which has awe inspiring masterpieces of art, imposing architecture. We can bet that whatever you choose to honeymoon in Italy, you will surely have a romantic and remarkable honeymoon experience with your spouse.
3. Lake Como
Moreover, to have sparkling honeymoon the spouse can come to Lake Como, which is nestled among mountains small lakeside towns, gleaming water and majestic villas. The city is located along the lakes, beautiful gardens. After visiting this city one will surely enjoy the boutique shops, delectable meals and enjoy each other's company.
If you are still seeking your honeymoon destination, then you need not look too far and come to Umbria, which is most beautiful garden in across the world. Umbria is considered to be the green heart of Italy and well Nestled between Rome and Tuscany. It has diverse landscape incredible architecture and art of medieval era. A honeymoon in Umbria can offer gastronomic pleasures, so come and enjoy your trip4. .
4. Amalfi Coast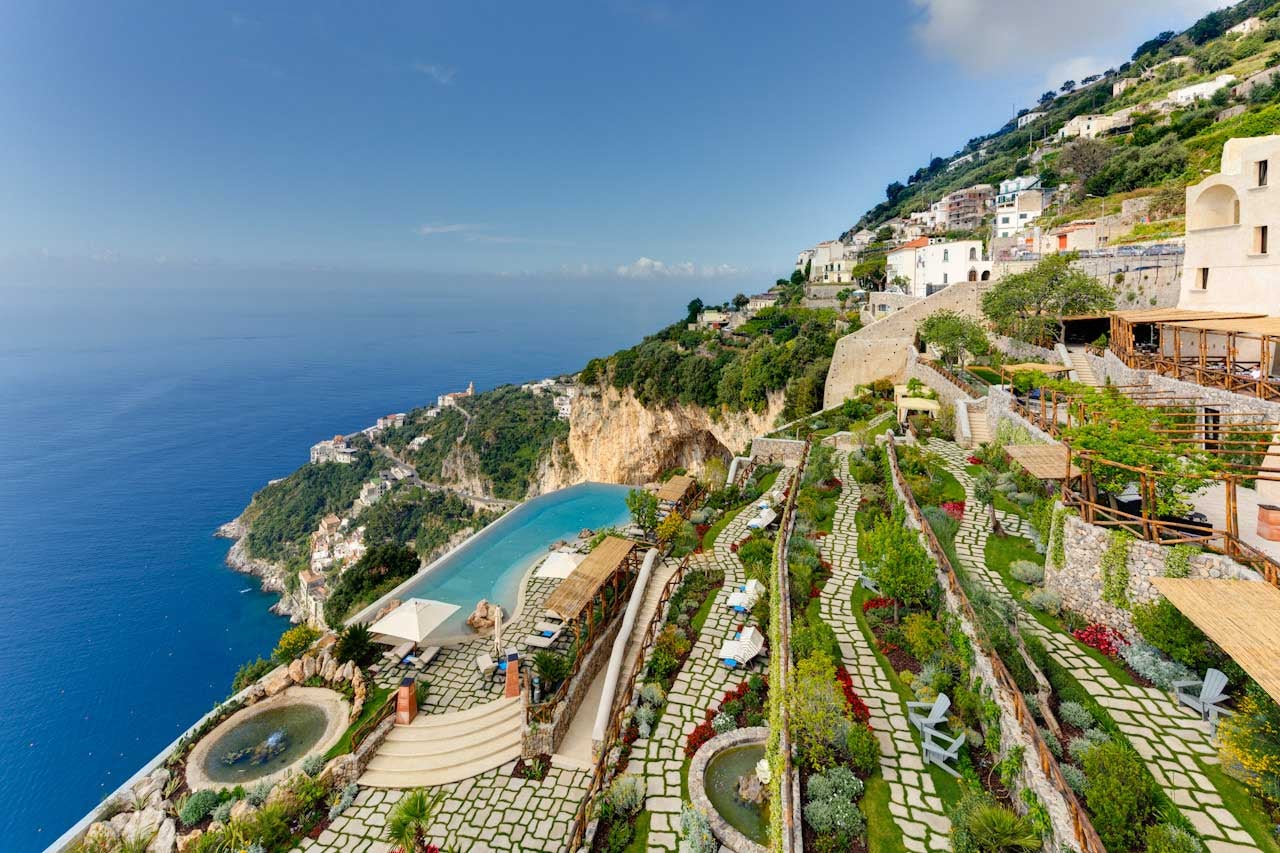 To make your marriage more beautiful, you can choose Amalfi Coast, which is dotted with cobalt blue waters, olive trees, wine vineyards and lemon groves. Amalfi Coast is known for its extraordinary beauty which is stretched 30 miles from southern side of the Sorrento Peninsula. Amalfi Coast is prized for its picturesque coastline and owing to its beauty it is one of Italy's top tourist destinations As you will travel towards the coastal road you will enjoy the shoreline glistens glamorous seaside resorts of Sorrento, small resort and many more.
5. Milan
Milan is a vibrant city Milan has since reconstructed after World War II. The city shines like one of the wealthiest cities in Europe and always offers an extensive event. Milan attracts many. The city sometimes appears less Italian compared to the country's predominantly historic cities, sine it is widely regarded as a mega fashion center heaving designer shops. After coming to Milan one will explore one of the world's largest Gothic cathedral surviving paintings of Leonardo da Vinci's painting, the La Scala Opera House, The Last Supper, and the Castello Sforzesco.
6. Tuscany
While the way of life is simple and you really enjoy the married life with simplicity you can travel to Tuscany, which is place to escape the calamity of the world and simply relax. This place is a perfect honeymoon spot for newlyweds where the couple can to enjoy wine tours from some of the best wineries in Europe. The city has backdrop for some of the most famous art pieces in the world with its natural beauty and tranquil ambience. Moreover, the place will leave you awe since the roads are made from cobblestone and the architecture. So to export the beauty of Italy you can even come to this destination and enjoy the trip.
7. Cilento
In your list, the final destination is Cilento, which makes the list must to do things in Italy. Due to its historical significance and a natural allure people come to this amazing land. . While coming to Cilento the couple get to enjoy culture-oriented travel. The services will be offered with personal touch and care. Because it is less popular than other tourist spots in Italy you will not really get to explore untouched Italian culture. May be the coast is not as popular as the Amalfi Coast but the spouse will get fantastic and enjoyable opportunity to experience Italian life. After coming to Cilentano you will enjoy the natural beauty and feel great.
3,809 total views, 1 views today
3811 Total View
1 Total View Today