A trivial Island country with stunning natural scenery and diverse landscape, this is how New Zealand is famous among the tourists across the world. And the biggest part is that the country is the biggest contender when it comes to honeymoon destinations for the newly wedded couples from any corner of the globe. Milford Sound's natural beauty, Queenstown's provides thrilling adventure experience and Rotorua has everything that will get you relaxed. A honeymoon destination that provides newlyweds a great opportunity to do much in during their luxury travel in New Zealand.
Know your destination, its center of attractions and the best time to visit.
As a Honeymoon Travel Destination has a lot to offer and you have to make a tough decision where to travel or what all are the places you are going to visit for your second honeymoon. But luxury travel agents in Gurgaon can help you in more than one way to vanish your honeymoon travel blues. While making any travel plan what matters most is the knowledge of the destination that you can visit,  key attraction centers of the destinations and the best time of the year when you can visit the destinations.
Some of the greatest and most popular attractions of the country includes:-
Coromandel Peninsula: – Its warm hospitality, pristine beaches and native forests coupled with relaxed vibes make it one of the ideal places for the newly wedded couples. Naturally formed cathedral such as arches between Hahei Beach and Cathedral Cove will give you an opportunity to have long cherished romantic walks. Hot water beaches will give you an opportunity to dig a spa of your own and get relaxed. You can enjoy the location throughout the year, but if you want to experience the Hot water beaches the best time is between March and August.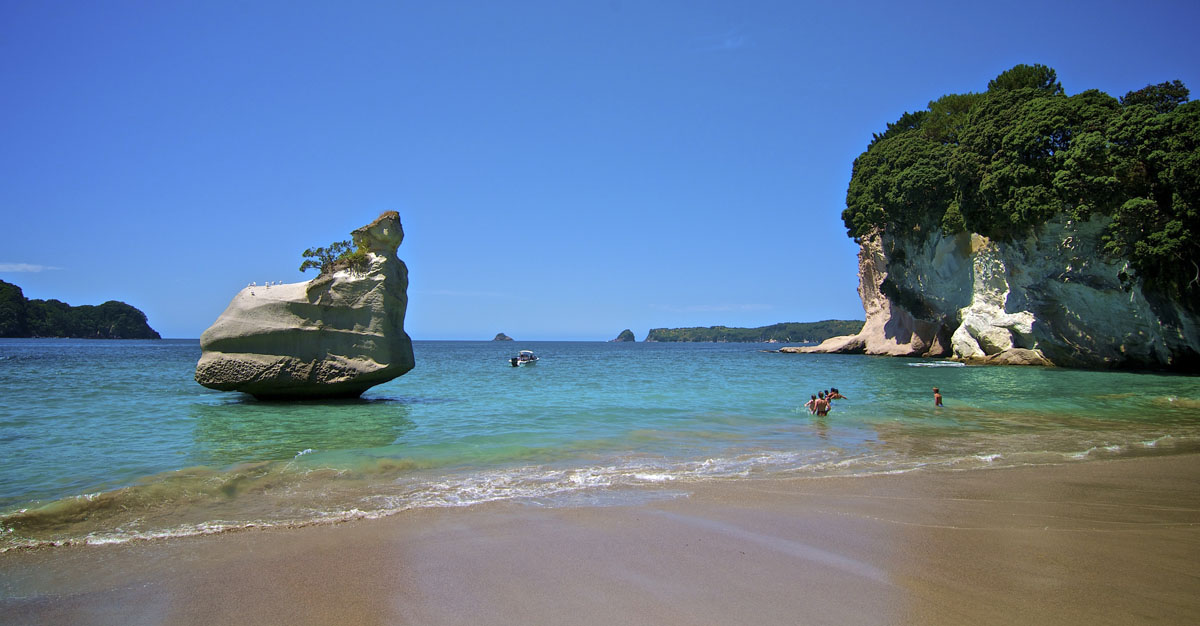 Auckland-The shopper's paradise: – From open air street markets to top end designer wears, Auckland has everything to offer to its visitor, and this is what makes it a shoppers' paradise. Luxury travel completes here as it offers exotic restaurants, some of the most happening night pubs and a wide range of cafe. It has everything that you have been looking during your honeymoon travel. You can make a visit anytime between October to March.
Waiheke Island- For a ferry ride: – Take a ferry ride of just 50 minutes from Auckland the Waiheke Island, here you can enjoy virgin and remote beaches apart from some most fascinating vineyards. If you are on a honeymoon, then it is one of must-visit destination, and every couple wants to retreat the Island. Rent a car of your choice and enjoy the scenic tour, visit the vineyard of the Island. And if you don't want to ride the Island,it is a great place for your romantic walk. From October to April you can visit the island.
It is just a glimpse; New Zealand has a lot to offer, and it's not that things are exaggerated. Luxury travel in New Zealand is a romantic and beautiful gateway for the honeymooners who always dreamed of an amazing honeymoon in a landscape. Your honeymoon is the best fuel that you can use to mark the beginning of a never ending love life. Go hands in had for a luxury travel with your soulmate.
2,726 total views, 1 views today
2730 Total View
1 Total View Today